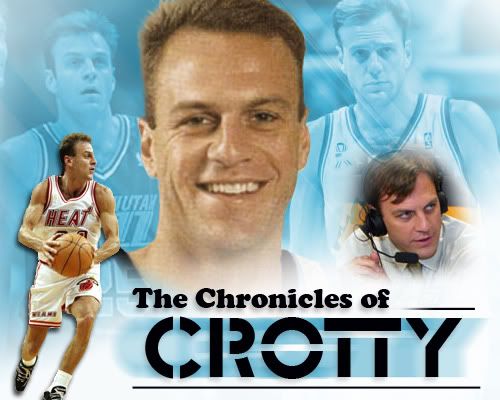 Ep #27: Phenomenon
[ 39:06 ]
Play Now
|
Play in Popup
|
Download
---
Hosted by...
THE CHRONICLES OF CROTTY KREW





PICTURED L to R
David Diep (@illastrate): Power forward! Possibly the Ultimate Warrior.
Jimmy Castro (@WinInTheEnd): Small forward! John Cena? 1, 2, 3, you can't see me?! Word Life.
Nick Perkins: Center! Hulk Hogan? A real American? Say your prayers, eat your vitamins, and train hard?
Rey Moralde (@TheNoLookPass): Point guard! Rey Mysterio? Who's that jumpin' out the sky?!
Peter Kim (@YungBolo): Shooting guard! He's got two words for you! BUZZER BEAT!
THE VISITOR
C.J. Miles from the Utah Jazz. Man, I can't believe we're actually talking to him after I made a blog post about him when I barely started on TNLP. Hot.
BREAK IT DOWN
A. C.J. Miles' beginnings. On what teams he rooted for.
B. How their team chemistry is. We even asked him about the Carlos Boozer situation (thanks, Fantasy Hoopz).
C. Are they good enough to win the title now?
D. I don't know how Samaki Walker got brought into this conversation.
E. C.J. Miles and... C.J. Miles?!
F. After the interview, technical difficulties ensued. That always happens to us...
Thank you also, KWAPT, for the additional question. Neglected to mention your name. My bad, dude.
TEASERS
C.J.: "In football, I was, of course, a Dallas Cowboys fan. I didn't even think about it."
JIMMY: "Great team, great team."
REY: "I hate you already."
C.J.: "I don't like you, either!"
REY: "Right, so it's basically the media blowing things up, right?"
C.J.: "That happens a lot."
C.J.: "The least I can do with the Twitter is... they're (the fans) the reason I'm here... like they buy their tickets... they're the reason I'm even playing in the NBA."
Why are you reading the PREVIEWS? GO LISTEN. And, by the way, follow C.J. on Twitter! His name is CJMiles34.
CREDITS
BANNER
Greg Sorvig
MUSIC
Free Your Mind by En Vogue (instrumental)
Phenomenon by LL Cool J
Wishing I Was There by Natalie Imbruglia
If I Ruled The World by Nas and Lauryn Hill
Please subscribe to us on iTunes. Let us know what you think about it! Thanks for pushing play!
We're always up late. How about buying us a coffee? Or an energy drink!?