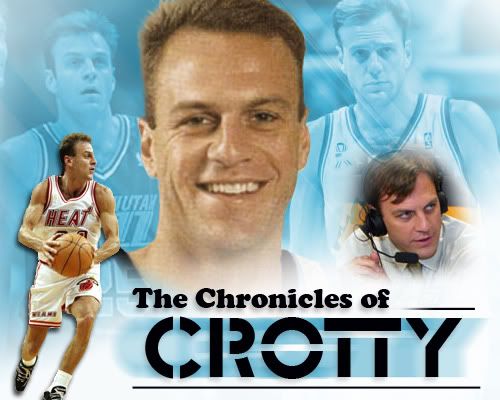 Ep #55: Take On Me
[ 58:18 ]
Play Now
|
Play in Popup
|
Download
---
Hosted by...
THE CHRONICLES OF CROTTY KREW!




PICTURED L to R
David Diep (@illastrate): (PF) He likes Pho.
Jimmy Castro (@WinInTheEnd): (SF) He said, "Yo quiero Taco Bell."
Nick Perkins: (C) He wants a little Yoshinoya.
Rey Moralde (@TheNoLookPass): (PG) Popeye's Chicken! Extra piece!
Peter Kim (@YungBolo): (SG) He just ate that piece of chili pepper off the ground.
THE VISITOR

John Karalis from the badass Boston Celtics site, Red's Army. It's actually his second appearance on the site but his first sober appearance (check the last seven minutes of Episode 38 for his awesome cameo). Anyway, he helps us break down Orlando/Boston from the Celtics' point of view.
Follow John on Twitter. His name is @RedsArmy.
BREAK IT DOWN
A. NBA news! Doug Collins is back coaching. The Washington Wizards got the first pick. The New Jersey Nets owner made his first public appearance. And what is this about Delonte West?
B. Conference Finals talk. We bring in John Karalis to talk Orlando/Boston.
C. L.A. Segment... which includes Phoenix/Lakers. You know how we do.
TEASERS
JIMMY: "They should just rename it... the New Jersey Communists."
PETER: "I thought you were gonna say that (Prokhorov) is going to give everybody the same salary."
NICK: "They should totally change their names to the New Jersey shores."
PETER: "(Delonte West) is sleeping with your mom, Jimmy?"
REY: "Would you sleep with (LeBron's) mom, Jimmy?
JIMMY: "How much?"
REY: "Calvin Murphy... said that this is very, very true, according to his sources..."
DAVE: "...why would you not believe him? You know what? He's probably had LeBron's mom, too!"
JOHN KARALIS: "I feel great about this series... I love the way the Celtics are playing defense... I love the way the Magic are falling apart..."
REY: "Are you seriously rooting for the Lakers to go to the Finals? Or do you even care..."
JOHN: "NEVER."
JOHN: "I never, ever, ever, ever, EVER root for L.A. EVER."
PETER: "That's right."
NICK: "And that's how it should be."
JOHN: "THAT'S HOW IT SHOULD BE."
EXTRACURRICULARS
Delonte West is better than you at freestyling about chicken.
CREDITS
BANNER
Greg Sorvig
MUSIC
Free Your Mind by En Vogue (instrumental)
Riding Low by L.A.D.
Mirror Mirror by M2M
Irreplaceable by Beyonce
California by Phantom Planet (The O.C. theme)
Take On Me by A-HA
PROMOS
Jason Riley from The Lakers Nation
Jared Dudley from the Phoenix Suns
Russ Bengtson from SLAM Online
Violet Kanian from Violet Kanian
Holly MacKenzie from SLAM Online
Stephanie K of Stephanie K Music Dot Com
Elie Seckbach from ES News
Zach Lowe from Celtics Hub
Eric Pincus from Hoopsworld Dot Com
Glenn Moore from Dugout Sports Show
Zach Harper from TalkHoops and Cowbell Kingdom
Clipper Steve from Clips Nation
Tracy Murray, 12-year NBA veteran
John Crotty, Miami Heat radio analyst
We ENCOURAGE you to either look through our podcast archives OR you can subscribe to us on iTunes by clicking on that podcast icon below.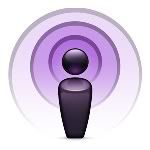 .
We'd appreciate it if you give us a review on our iTunes page. Thank you for pushing play!
We're always up late. How about buying us a coffee? Or an energy drink!?